Perfect Gift Idea
All ages love the Libiyi Helix Hummingbird Feeder. Everyone, including kids, parents, grandparents, and friends will be delighted with this unique gift.
Have fun watching seed and nectar cascade down through our helical feeders. Truly one-of-a-kind innovative feeders that allow more birds at one time. And birds stay longer as they travel up and down the helical shape, visiting the many ports.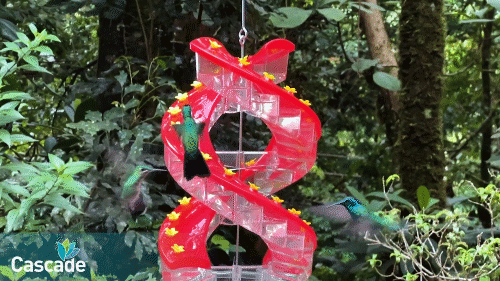 Enhanced Bird Eating Pattern
Birds Stay Longer. 32 ports arranged in a helical design. The twisting shape mimics flower clusters in nature, therefore more closely matching instinctive feeding patterns.
Attracts More Birds. The dramatic design breakthrough provides numerous ports in a compact size. The mesmerizing twisting shape is inspired by DNA strands. The red covers and yellow ports are especially attractive to hummingbirds.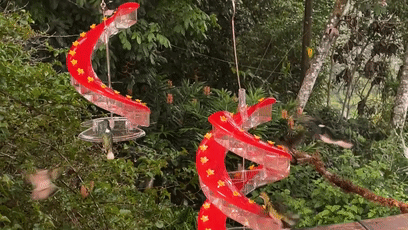 Easy to Clean
Quick-clean through flip-top; or feeder comes apart for a deep clean
Remove the ant moat, base, bottle, and ports with ease – even the bee guards come apart to allow for thorough cleaning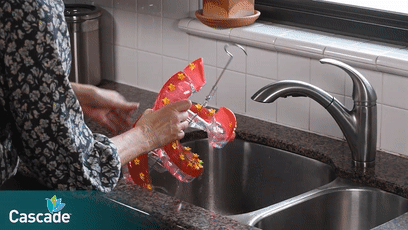 Clear Nectar Reservoir for Easy Monitoring of Nectar Levels
You can even fill the Libiyi DNA Helix 32-Port Hummingbird Feeders when they are hanging. And watching nectar and seed cascade is educational as you and your kids fill your Libiyi DNA Helix 32-Port Hummingbird Feeders. Cleaning is also a breeze through the innovative Flip-top.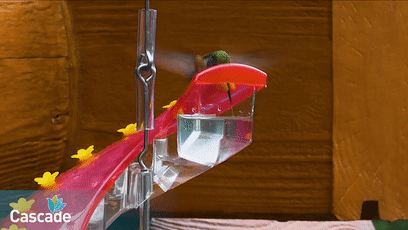 Description
16 ports arranged to mimic flower clusters in nature

32 ports arranged to mimic flower clusters in nature

Attract More Birds — 3-4 times more ports than other feeders.

Top-Fill — No mess and no waste through flip-top.

Helical Design — Mimics flower clusters in nature creating instinctive feeding patterns so birds stay longer.

Great Gift for All Ages — Fun and educational to watch nectar cascade through feeder.

Easy Clean — Quick-clean through flip-top; or feeder comes apart for a deep clean.

Design Inspired by DNA Strands — Fits more ports into a compact size.

Durable, impact-resistant construction allows for years of enjoyment. Robust UV-stabilized resins withstand the elements.

Capacity: Holds 23.5 Fluid oz. of Nectar (11.75 oz. each side)

Dimension: 7.75" diameter by 11.75" tall

Constructed from crystal-clear, robust, UV stabilized polycarbonate and polypropylene resins to withstand the elements

Cleaning: We recommend washing by hand with warm, soapy water at least once a week, and more often in hot weather.
About this item
23.5 oz nectar capacity

32 feeder ports

7.75" diameter by 11.75" tall

Feed more hummingbirds at once

Silicone environmental protection material, without any pollution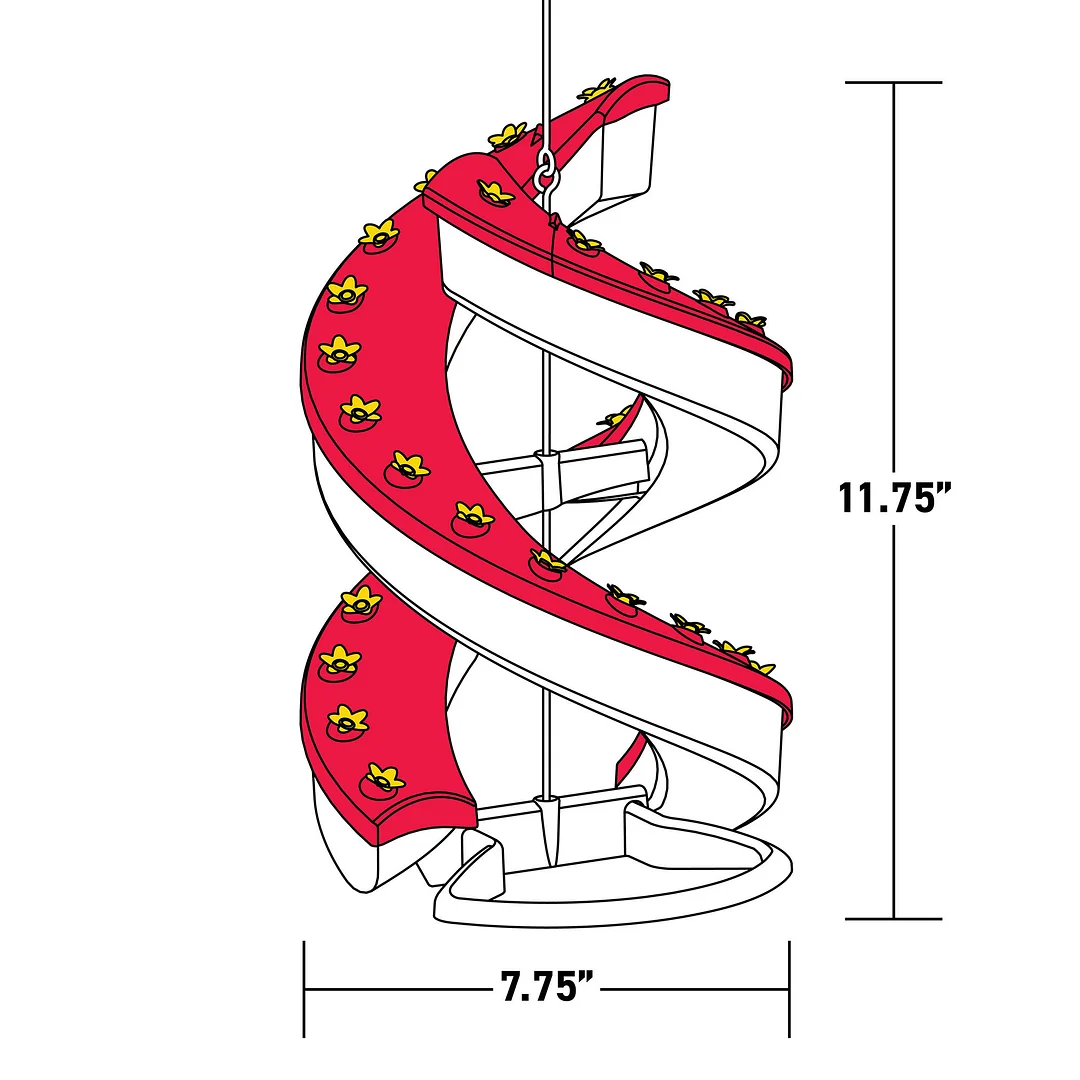 Hummingbirds Feeder
The feeder is great and is the best one yet.
Libiyi DNA Helix 32-Port Hummingbird Feeder
My Hummingbirds love it. It is as advertised
A Yard Full of Bird Beauty
We recently moved to North Carolina from Southern Maryland where we were overrun with Hummingbirds. We only had one or two here in Sneads Ferry.
After acquiring the Helix 32-Port Hummingbird Feeder and placing it in our yard, our number of birds has steadily increased.
What I paid for them second day I had it hanging came home from work and it broke the pieces that side in the slot to hold together.But I did fix it for now so happy on that part only 1 hummingbird when usually 2 to 3 so well see.Thats why I give it a 3.
Hummingbird feeder
I bought it for my wife and she absolutely loves it. It works great also. Definitely recommend it