PURRFECT FOR PLAY 
The CattyCoil's distinctive twists and turns make it a captivating toy for cats, keeping them entertained for hours as they chase and pounce on their prey.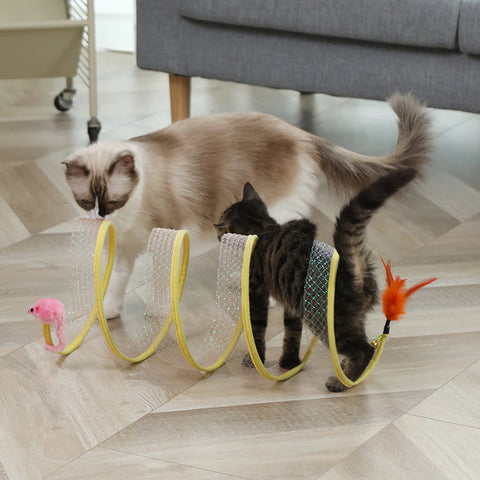 ENCOURAGE THEIR INNER HUNTER
Cats have a natural instinct to hunt and chase, and the CattyCoil offers a safe and fun way for them to express these instincts.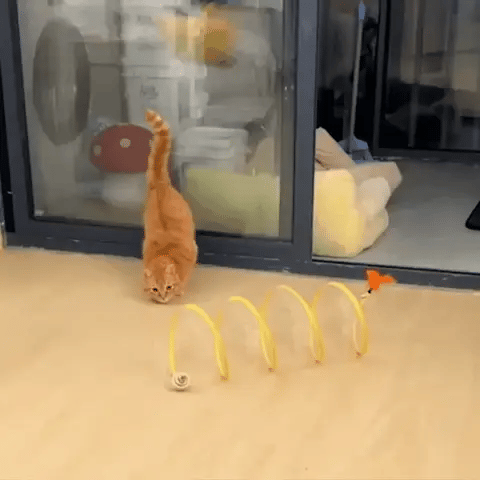 PROMOTE ACTIVITY AND HEALTH
Playing with the tunnel toy can help promote activity and maintain the health of your feline friends by encouraging them to run, jump, and chase.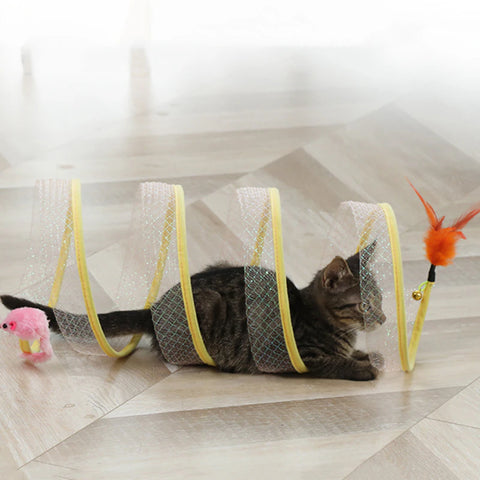 SURPRISE MYSTERY BOX OFFER
As a special treat to our loyal customers, we offer mystery boxes as an added bonus to the tunnel toy! Inside the boxes are complementary cat products that your fur baby will love. This offer is only valid for a limited time. 
Note: The color of feather and sisal ball of this product is random.